HOPE AFTER BRAIN INJURY – Their Story
Recently we at Choice Solutions Roofing & Exteriors, a roofing company in Oklahoma City, OK started a local campaign which is featuring local nonprofit and nongovermental organizations across Oklahoma City. As local business owners, we had to face many problems along the way, from funding to gathering all the necessary permits.
But none of those problems are like those of nongovermental and nonprotif organizations, and that is why we wanted to share people's stories, what they have to deal with and what drives them every day.
Therefore we are extremely grateful to everyone who took the time in their busy schedules to answer a couple of our questions.
Today we are going to introduce to you Hope after Brain Injury, a Texas nonprofit organization.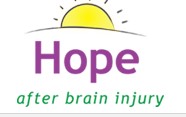 What is it that you do exactly?
Hope after Brain Injury is a non-profit organization devoted to sharing hope with those affected by brain injury by offering counseling, education, and connection to community resources. We are involved with brain injury survivors and their caregivers, along with healthcare professionals, committed to the advancement of brain injury recovery.
Why did you start your organization?
Brain injury survivors and their caregivers need understanding and patience. They need advocacy. They need hope. We are here to provide these needs and to connect them with those who can offer resources both nationally and internationally.
Most ridicule moment you had to face?
We have had great opportunities to speak around the world about coping with brain injury.
What were the hardest/toughest moments you had to deal with?
The 501c3 application can be daunting. Do your best to request help from those who have successfully applied.
*A 501(c)(3) organization is a corporation, trust, unincorporated association, or other type of organization that is exempt from federal income tax under section 501(c)(3) of Title 26 of the United States Code. It is the most common type of the 29 types of 501(c) nonprofit organizations in the United States.
What separates you from the rest, are the similar organizations like yours across the state?
To our knowledge, we are the only faith-based non-profit organization for brain injury in Texas.
Do you have any upcoming events for this year?
November 4, we will our HABI will host their 4th annual conference in Fort Worth…"Managing Fatigue and Depression after Brain Injury"
Anything else you would like to add?
Thank you in advance for your kind support. We will use any donations towards our upcoming conference.
Find more about Brain After Injury on Facebook, Twitter & LinkedIn.